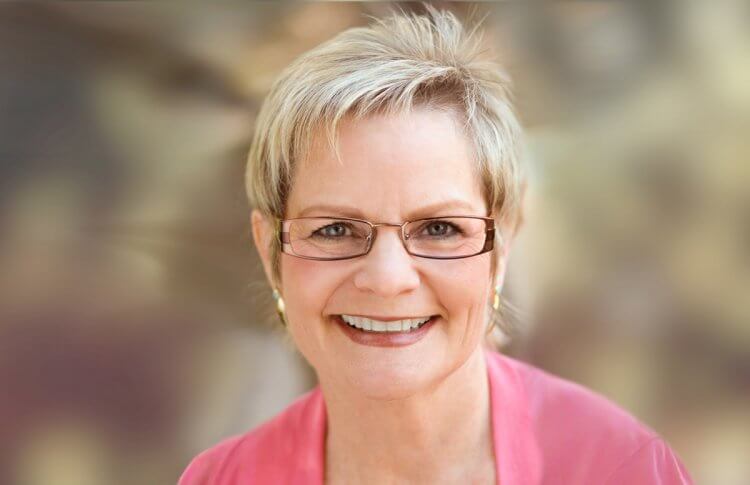 Are you a single woman?  If you are, you are in good company!  Over half of all women in the U.S. today are living solo.   That translates into over 50 million women living without a partner or husband.  Part of this startling statistic is due to women marrying later, but a significant part of it is due to divorce, widowhood, and choice.   Women have so many more options today than they did in previous generations, and that has led to far more women of all ages saying "no, thanks" to life with a spouse or partner.  For many, a solo life holds many attractions: peace and quiet, doing what they please, seeing whom they please, and never having to negotiate important decisions.
As those of us in the baby boom generation cruise into our 50s, 60s, and beyond, we will need to ask ourselves some important questions about later life:
How long should I work?
Should I stay where I am or relocate?
How much money do I need to retire?
What shall I do in later life?
Who do I want to spend time with?
What do I want in my 'oldest old' years…and at the end?
These are concerns that most of us don't even think about in our early or midlife years, but they become increasingly important as we cross the age-50 milestone.  Of course, these are questions that everyone must grapple with, but for single women these issues are particularly critical because we must make them alone and they have far-reaching implications.
To Work or Not to Work
The answer to the quandary is certainly not limited to "yes" or  "no."  If you are over 50, you have probably noticed that 'retirement' has become the hot topic of every dinner table conversation among your friends of both genders.  Some people probably profess a desire to work indefinitely, some want to work at a different job – maybe part-time, some can't wait to travel to exotic locales, others want to volunteer for their favorite charity, etc., etc.
One of the more healthy attitudes I see among single women on this issue is the willingness – indeed eagerness – to think out of the box.  The issue of work is definitely not a cut-and-dried matter.  There are so many options available in this arena.  Here, the advantage for single women is that you can make this decision independent of anyone else's preference.
Do you want to continue working at your current career?  This shouldn't be a problem, especially if you are currently employed and enjoy what you are doing.  Employers today are increasingly happy to maintain their mature, knowledgeable workers.   Want to scale back to part-time in order to pursue some other interests?  That's a great way to ease into a retirement lifestyle, while still making an income and staying busy.  Can't wait for that retirement party?  As a woman, you probably have a substantial list of things you want to do when you no longer need that paycheck.  Go for it!
How Much Money Is Enough?
It is important for single women to understand their full financial situation.  If you are good with numbers and you want to utilize one of the many excellent retirement calculators online, that may be a perfectly fine way for you to do it.  If you are like the rest of us, you will want to talk to a financial advisor and let her run the numbers for you.
The average life expectancy for women today is in the low to mid 80s.  In ten years, at the rate medical science is progressing, it will probably be in the high 80s or low 90s.  Today, most financial advisors are calculating our life expectancy to 103!  Most of us probably won't live quite that long, but what if we do?  The last thing we want to risk is running out of funds just as we really need them.
Once you understand 1) your financial position, given what you have accumulated, 2) what you will collect from social security, and 3) what (if any) pension or inheritance you have coming, you will be much better equipped to decide how long to work, whether you will need to relocate, and how frugal or lavish you can afford to be in your later years.  If you don't have a financial advisor or financial planner already, ask your friends and colleagues for recommendations or check out the financial-planning associations in your local area for a referral.  It will cost you a few dollars for the advice, but it's money well spent.
Should I Relocate?
If you are currently living in New York City, San Francisco, Boston, or another high-cost-of-living area, your interest in moving may be primarily to lower your cost of housing.  Money is certainly a valid consideration, as your money will definitely go a lot further in rural Pennsylvania or Phoenix than it does in the big cities.
Another valid consideration is the location of your family.  If you moved away from your family to pursue a career, you may be considering a move that will bring you closer to your siblings or nieces and nephews.  If you are a single woman with grown children, you may be considering a move to be nearer to your children and grandchildren.
The above points are valid reasons to consider a move, but relocating is not a trivial undertaking for a single woman.  When couples move, they at least have each other, even if their new location doesn't feel like home right away – or ever.  For a single person, it can be a very isolating experience.  Let's look at two scenarios.
Marcia's story: "I decided to live closer to my daughter"
Marcia, at age 70, was divorced and living alone in suburban Washington DC.  She had retired in her early 60s, mainly because her arthritis was making it increasingly difficult to endure the commute to her job.  Initially, she enjoyed a more relaxed lifestyle and often joined one or more of her many women friends for an evening of theater, a movie, a dinner, or just a quiet afternoon at home.  Over the ensuing five years, however, Marcia watched most of her friends move away – out of the cold winters or, more often, to live near their grown children and grandchildren.  Marcia's oldest child, a daughter, was married and living in northern New Jersey with her husband.   "I decided to live closer to my daughter," says Marcia, "so I found a 55+ community near her and made the move."
 Marcia's plan seemed sound at the time she made it, and in retrospect it was the right decision, as she now sees her daughter and her two grandchildren quite often.  However, her arthritis kept her from many of the social opportunities in the community and it took several years to find some true friends there.  She now feels reasonably settled in New Jersey, but the move was hard on her and the adjustment period was much longer than she had bargained on and still continues today, seven years after the move. 
Marcia's story illustrates some of the challenges of a move in later life for single women, yet it also illustrates the reasons why it may be important for some single women to relocate once the working years are over.  The real question is: "Where are your connections?"
Sharon's story: "I like knowing I will have a core of interesting women friends with whom I can share my journey"
Sharon, at 62, is divorced with no children, and still very active and healthy.  She grew up on the East Coast, but when she was in her 20s she married, and she and her husband moved to the San Francisco Bay Area for the job opportunities and the milder climate.  They divorced shortly thereafter, but Sharon was already hooked on the culture, the recreational opportunities, and the beauty she saw in California.  She married a second time, divorced again, and settled into a life as a well-paid professional single woman in a mid-sized Silicon Valley town.
 All of Sharon's family stayed on the East Coast.  Her parents are still living, in their 90s; her brother, who lies close to the parents, has two daughters but Sharon doesn't really know her nieces very well since she was not part of their lives growing up.  She has saved well and will inherit some money when her parents pass on.  Her financial situation is sound and she has determined that she can retire any time now, but Sharon still enjoys her work and chooses to continue with it. She has a solid core of longtime women friends, some single, some married.   She travels and attends dozens of theater productions and dinners out every year with like-minded women.  She is a busy, fulfilled, and happy single woman.
Sharon has determined that she has no interest in relocating after she retires.  All her friends are in the local area and many, like her, have no children and no plans to relocate either.  She says, "I like knowing I will have a core of interesting women friends with whom I can share my journey."
When she is much older, Sharon thinks she will probably sell her condo and buy into one of the growing number of continuing-care communities in her immediate area.  Of course, she doesn't know how long she will live, or for that matter which of her friends will live a long life, but she does value companionship and knows that being part of a community will afford her the best chance of staying connected to people and finding a variety of ways to stay as mentally and physically active as possible.
Sharon's story illustrates several important decisions.  She intends to continue to work as long as she enjoys it and is healthy enough to handle the physical demands and make the half-hour commute.  It provides her tremendous intellectual stimulation and constitutes the purpose in her life at this time.  She has decided to stay put in her condo and in her community as long as she is physically able.
Her plan to buy into a continuous-care community (CCRC) is not for everyone.  They are expensive.  But it can be a terrific option for single women because it will prevent the isolation and loneliness that so often befalls those aging in their single-family homes.  Other options for the later part of the aging journey are cooperative living and cohousing. In much later life when you are not physically able to tend to all your needs, some kind of cooperative living arrangement will keep you out of a nursing home much longer than if you lived alone.
One option I believe single women should consider, and which comes under the category of cooperative living, is home sharing.  Many single, professional women own large homes or condos that may date from a time when they were married or were raising children.  If that is your situation, you may want to consider inviting other like-minded women to share the space with you – kind of like the Golden Girls TV show of the 80s.  That would mean these additional 2-3 women would also share the expenses involved in keeping the home maintained, inside and out.  It certainly would mean a ready source of companionship and assistance when one of you needs it.  This concept has its complications, but women all over the country are finding ways to manage it – legally and emotionally.  If you are curious, check out the many articles online by entering "golden girls living" into your browser.
"PLAN AHEAD" Action Steps
As you continue to think about your retirement plan, you may want to keep the following list of action steps close by:
1. Consult Financial Professionals
See a financial planner/advisor to assess your long-term financial situation.
 2. Be Prepared
Visit an estate lawyer to create a will, a trust, and a long-term care plan that designates a decision maker in the event you cannot make decisions for yourself.
3. Home Is Where the Heart Is
Decide whether a move to a different location, in the city where you currently live or a different location, is the right thing for you and weigh the pros and cons of that decision
4. Speak with Friends
Talk to your friends about how you can age together in a fulfilling way.
5. Keep Your Family in the Loop
Let your family know of your plans and your wishes.
The concept of retirement for women will have as many variations as there are women making plans today.   One thing I have certainly learned as a retirement-transition coach is that there are really no wrong decisions if they are made conscientiously, just different choices for different people.  This is your opportunity to create exactly the right retirement plan for you.