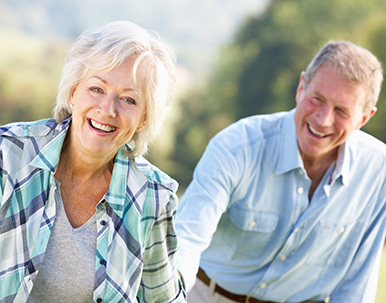 Chapel Hill, NC September 10, 2014 – Retirement Options, the leading global provider of retirement coach certification and retirement readiness assessments, recently provided insights into the value of retirement coaching for a Wall Street Journal MarketWatch article. The August 7th article titled, "Now we need a coach for retirement, too?," by Elizabeth O'Brien supports the fact that the traditional notion of retirement has been redefined and individuals can benefit from assistance in preparation and transition into retirement.
Retirement Options Director of Operations, Rosalie Hoffmann, along with two other executives shared statistics and insights with O'Brien, including the fact that baby boomers approaching and entering retirement are now seeking new ways to find purpose in their retirement years. "Most people understand the importance of planning financially for retirement, but other aspects of life after retirement often fall to the wayside when it comes to planning," commented Hoffmann. "It's critical that individuals also explore the non-financial aspects of their lives that will be impacted by their retirement such as work, family, leisure, wellness, and personal development."
As a result of the changes in the way retirement is viewed, the retirement coaching industry has seen exponential growth. While this industry growth provides a powerful outlet for baby boomers to find meaning in their retirement years, the necessity for certified coaches has never been more important. "Working with a certified retirement coach brings both credibility and value to the upcoming retirees as they seek guidance in reaching their retirement dreams," added Hoffmann.
"Many baby boomers have spent their entire lives preparing for retirement through dedication to their careers, their families and their financial security," commented David P. Hemmer, President and CEO of Career Partners International, the parent of Retirement Options. "Now that they are approaching retirement, many of these individuals are turning their focus inward and finding difficulty with the transition into retirement. Certified retirement coaches provide the guidance needed to address each individual's needs and help them find their path to a successful and rewarding retirement."
Coaches possessing the Retirement Options designation of Certified Retirement Coach are certified in the delivery of two assessments, the Retirement Success Profile™ and the Life Options Profile™. These assessments are scientifically designed, validated and proven as effective tools that coaches use with their clients to plan for a more fulfilling retirement. The assessments provide individuals or couples with a snapshot of their current retirement planning status and a foundation for building a successful retirement plan with the guidance of their coach. "The Retirement Options program, assessments and tools are very beneficial in helping my clients identify and work towards fulfilling their retirement dreams and goals at their own pace," commented Lorelei Fiset, a recent graduate of the Retirement Options Certification Program.
Certified retirement coaches provide invaluable assistance for one of the most important life transitions. Among the areas addressed, the most critical is how individuals will find and define meaning in their lives following retirement. "You've worked hard all of your life to reach retirement," added Hoffmann. "Retirement coaching helps you live life and love retirement."

About Retirement Options
Founded in 1989 to help individuals focus on the critical non-financial facets of retirement planning, Retirement Options is the leading global provider of retirement coach certification, and its two retirement readiness assessments: the Retirement Success™ Profile and the Life Options™ Profile. By exploring various aspects of life impacted by retirement such as work, family, leisure, wellness and personal development, these pre-retirement assessments enable individuals to plan for and enjoy a more fulfilling retirement. Retirement Options is a division of Career Partners International. Additional information can be found by visiting www.retirementoptions.com.
About Career Partners International
Career Partners International enhances organizational performance and people's lives every day! As a global leader in talent management consulting since 1987, organizations of all sizes and industries trust Career Partners International for the very best outcomes to their most challenging and important talent strategies and initiatives. With the most experienced and respected consultants in more than 45 countries, Career Partners International provides clients with one-on-one access to local experts in talent development, career management, executive coaching, outplacement and career transition services to successfully assess, engage, develop and transition talent to drive organizational performance. More information may be found at www.cpiworld.com.