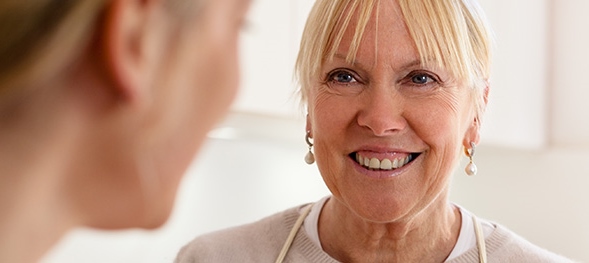 Published on July 20, 2015. The Tribune. (original article may be viewed here).
---
Do you need a retirement coach?
You've heard of career coaches and life coaches, but what about retirement coaches? That's right, you can now hire a coach to help you plan and execute a successful retirement.
Rosalie Hoffman is the director of operations for Retirement Options (retirementoptions.com), an organization that certifies retirement coaches and offers retirement readiness assessments for people approaching retirement. She says retirement coaching helps people develop a vision of what their retirement lifestyle will look like and assists them in creating a plan to make it a reality. She says this style of retirement planning focuses not only on financial preparedness but also on things like work, family, leisure, wellness, and personal development.
"Certified retirement coaches typically work with clients who are Baby Boomers just a few years away from their actual retirement. These individuals are concerned about their transition to retirement, what they will do once retired, and particularly how they will find purpose and meaning so they have a more rewarding and fulfilling retirement," Hoffman says. "Retirement coaches also work with clients who have already retired and realize that they are not getting the same satisfaction or fulfillment from their retirement activities."
A certified financial advisor (not a retirement coach) is the right professional to iron out the details of your financial plan for retirement. However, coach Chris Delaney (christopher-delaney.com) says many of the things you might discuss with a retirement coach—travel goals, launching an encore career, and money spent on hobbies—have a direct impact on your bottom line during retirement.
"Many of my elderly clients want to plan their free time and balance spending money against holidays and activities," Delaney says. "Some also want a new part-time career, often one or two days a week. A stress-free job or self-employment is what most clients ask for. When we discuss this, many want to use a lifelong hobby as a business idea."
Hiring the right professional
Retirement coaching, like life and career coaching, is a newer field without well-established professional certification guidelines. So, you have to take care to hire a reputable practitioner. Retirement coaches who become certified through Retirement Options must complete required coursework, practice coaching sessions, and a certification exam. Retirement Options certified coaches are located around the world, and you can search for one near you at: retirementoptions.com/find-a-retirement-coach.
George Baker (fireandicecoaching.net), a Massachusetts coach who specializes in executive leadership, says a good executive coach should also be able to provide retirement coaching. Since anyone can call him or herself a coach, Baker recommends hiring a professional certified by the International Coach Federation (coachfederation.org). Baker says you can expect to pay $100 to $300 per session with a retirement coach. He says many clients find that they get the best results when they commit to a multiple-session, results-oriented program that could cost $1,500 to $3,000.
"I could get someone started with two sessions, but dependent on the work they are willing to do themselves and how accountable they are to themselves, the defined program is still my recommendation," he says.
– By Meghan Streit for The Tribune.